Aditech specialises in maintaining a skilled workforce, superior cost effective budget planning, state of the art machinery, appropriate high quality materials sourced and aligned to your requirements, advanced methods, latest in technology, a solid networking base and reputed market image. Our complete management solutions compliment your every design and production need.
Primarily plastic custom manufacturers, we are equipped with an assortment of value added services to match and exceed the dynamic needs of an ever evolving market place. Our manufacturing facilitiy in Badlapur is state of the art and provisioned to function 24 X 7 to fulfill production requirements.
Armed with proficiency in ideation, design, technical expertise, quality assurance, assembly, warehousing and logistics we are the prime choice for pre and post production processes.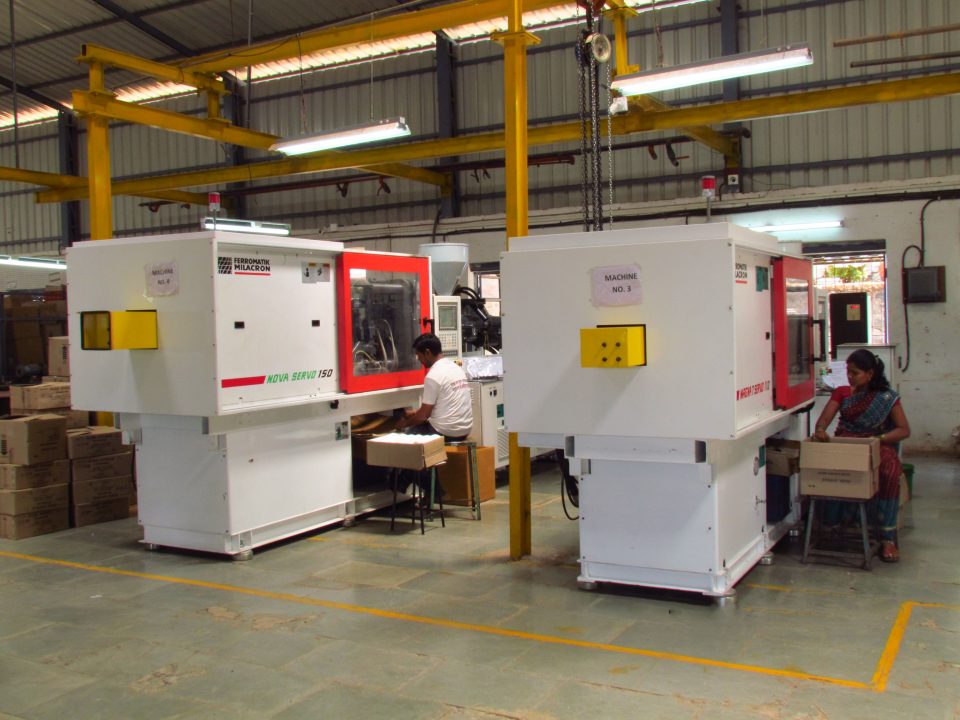 Advantages:
Equipped with an efficient supply chain management network, Aditech has a skilled and experienced workforce, vendor and supplier base. We offer our partners multiple choices ranging from diverse raw materials, parts and components, manufacturing services to logistics.
All your requirements are met by our superior services under one roof, ensuring a seamless transition from design to final product. Our well organised and methodical operations increase efficiency, make quality control and time management a priority and make huge savings in overall costs.